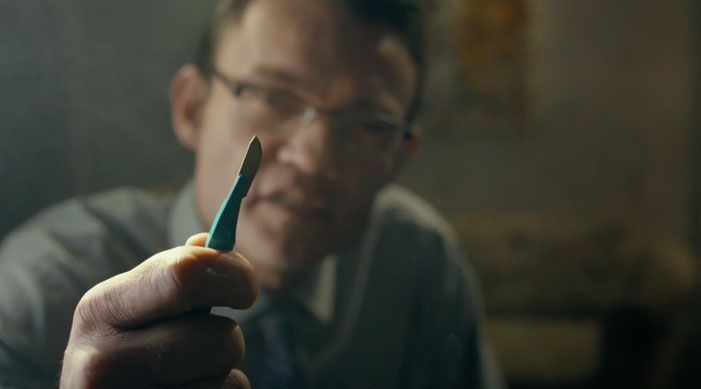 Cuckold Picasso Thrills Lance Larson's Chilling Short Is Named An Official Selection of the Oaxaca Film Festival
Synthetic director Lance Larson's newest short, "Cuckold Picasso," is killing it on the festival circuit. The terror-inducing thriller was just accepted by the Sundance sponsored Oaxaca Film Fest, in addition to its numerous other awards and mentions.

It's hard to fight an enemy who has outposts in your head. This isn't a film. It's an experience. — CuckoldPicasso.com

Synopsis:
Pablo Picasso's "1971 Harlequin Head," thought forever lost in a Romanian fire, is found vividly alive in the disturbed psyche of a tortured man's soul.

Although grizzly, the action and title are just strong metaphors about our need to deal with internal fears, and internal terror. It is necessary to open a third eye (symbolized in drill scene); necessary to dare to look straight on at the things we need to face. In doing so, we free ourselves to embrace and learn from the things we are prone to unnecessarily fear the most.